4815 Jefferson Street Northeast, Albuquerque, NM 87109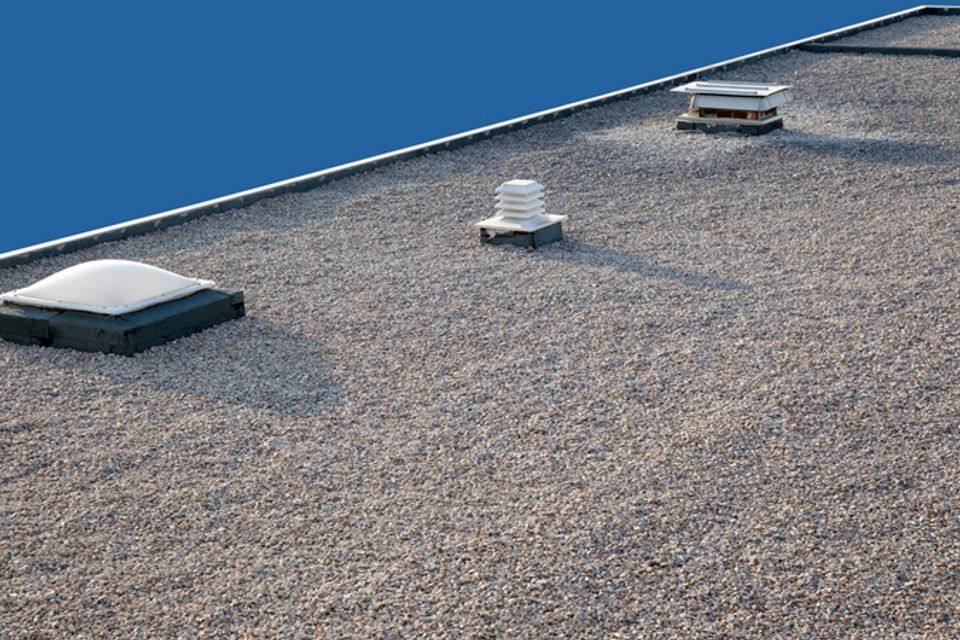 There are a lot of homes in New Mexico with "flat roofs" also referred to as "low-slope" roofs. 
Tar and gravel roofs have been the most common material used on flat roofs for close to one hundred years. Tar & Gravel roofs, also known as "built-up roofs" (BUR) consist of layers of asphalt and fiberglass mats that are mopped together using molten asphalt and covered with gravel to hold them down and protect against UV degradation.  Some of this gravel becomes embedded in the hot asphalt and some remains loose on the roof surface.
The life expectancy of a tar and gravel roof in the New Mexico climate is approximately 15 to 20 years.  Homeowners who get yearly maintenance can expect to be on the higher end of the lasting scale.  Just like changing oil on your car, maintenance of your new roof will give it a longer life expectancy.

Although tar and gravel roofs are durable, it is easy for leaks to develop.  This is because tar and gravel roofing is especially sensitive to penetrations.  It must also be able to move around during climate change in a manner similar to membrane roofing.  Usually, leaks occur at a penetration, such as a pipe, flue, chimney, drain, canale or skylight.  An annual maintenance check-up is essential to help eliminate these problems. Sometimes, hard rain washes away or high wind blows away enough gravel to expose the surface to sun which can also lead to leaks. Older roofs sometimes experience blistering in the asphalt.


Advantages
Most economical roofing option

Provides excellent protection against UV rays

An attractive option for windows and decks that oversee the roof

Gravel is an excellent fire retardant

Rugged and safe to walk-on

Generally lasts 10 to 15 years but with proper maintenance could last up to 20 years!