4815 Jefferson Street Northeast, Albuquerque, NM 87109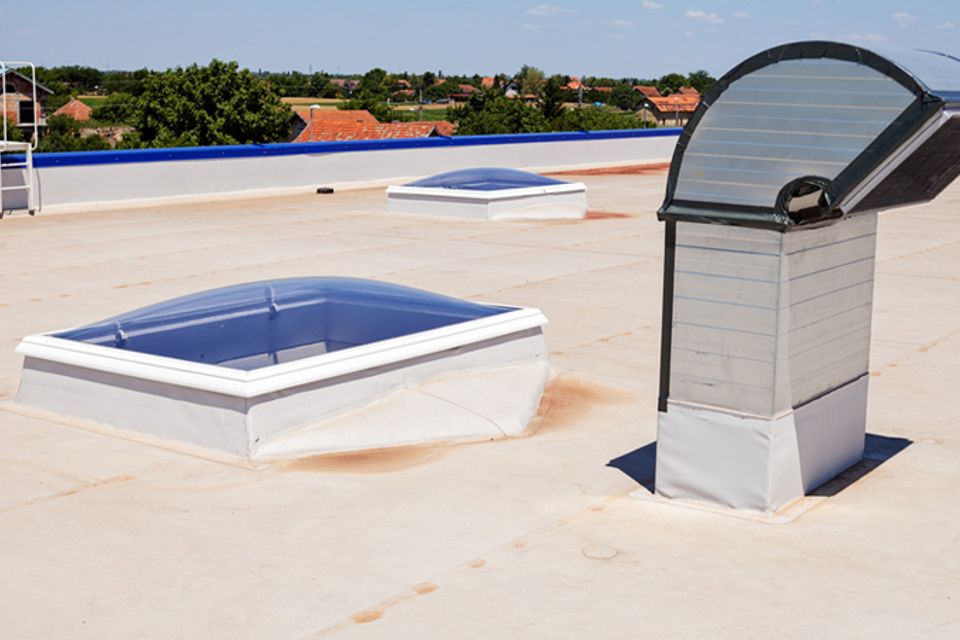 If you are looking to install one of, if not the best roofing system on your flat roof home or business, consider TPO (thermoplastic olefin). 
TPO is a single ply roofing membrane that is energy efficient, comes in white, tan and grey with thicknesses of 45 mils, 60 mils and 80 mils.  TPO is advertised as having the benefits of two of its direct competitors, EPDM and PVC roofs, but without the drawbacks and extra costs.
TPO (Thermoplastic Olefin) membranes are manufactured from polyprophylene and ethylene-propylene rubber, polymerized together.  TPO is an elastomeric membrane that resists roofing motion along with damaging thermal shock, ozone and algae.  These roofing systems are installed using galvanized steel plates and screws (mechanically fastened), glue (fully adhered) or layering 1 1/2" river rock on top of the membrane (ballasted).

All seams are heat welded together using a hot air welder (no flame) and seam strengths are reportedly three to four times those of EPDM's adhesive and tape.
Rooftop temperatures are as much as 60 degrees Fahrenheit (F) cooler with a white sheet compared with a black EPDM, modified bitumen, or built-up system.

The trend toward Energy Star-labeled, compliant reflective roofing is a huge benefit for TPO.

This highly sustained reflectivity saves significant energy and money for building owners.

Insulation can be placed under the membrane during the roof installation, so the building's winter heat loss can be significantly reduced.

The U.S. Environmental Protection Agency's Energy Star labeling program identifies roofing products that can reduce energy consumption and reduce problems associated with heat build-up, smog and air pollution.  White TPO carries the Energy Star label for approved energy saving roofing products.
Advantages
Resistant to fire, chemicals, grease, high winds and punctures

Installed without disruption to building operations

Highly reflective, the white membrane delivers real cost savings for building owners

Code compliant

Professionally installed

Backed by the industry's best warranties